Concrete Crack Repair
Another highly recommended maintenance item is concrete or asphalt crack repair.  We offer both hot pour and cold pour options to handle your crack sealing needs. By also adding asphalt sealer, you add protection, improve appearance, and life to your asphalt parking and driveway areas.
You will extend the life of your asphalt with crack filling or crack repair.  When using crack filling, it helps prevent further deterioration of the pavement. Keep in mind, that It is not an alternative to resurfacing a worn-out parking lot or driveway. It is however, one of the most cost-effective ways to ensure that your asphalt surface will reach its full lifespan.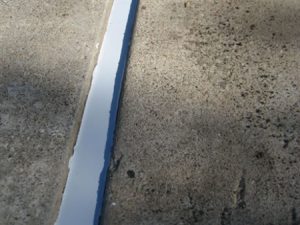 Is crack filling the right option for your project? Once one of our trained professionals come out to examine your project, we will be able to see if crack repairing is the correct fit for your company.
We Service Baytown, Beaumont, Bryan, College Station, Conroe, Deer park, Galveston, Houston, Huntsville, Katy, Kingwood, Livingston, Magnolia, Montgomery, Pasadena, Spring, Sugarland, Richmond, Rosenberg, Tomball, The Woodlands, Waller, and Willis.
Ascrete, Inc., maintains the highest levels of professionalism, integrity, honesty and fairness in our relationships with our suppliers, subcontractors, professional associates and customers.
Give us a call at 281-931-1622.