Ascrete, Inc. started in 1970, by Glenn Bailey as Glenn Bailey Company.  His company specialized in cleaning, painting, and general maintenance and repair for major oil companies. During this period of time, most services stations were paved with asphalt, which led to our extension into asphalt paving in 1973. By 1974, he added concrete paving and discontinued all other services except for asphalt and concrete. In 1978, Glenn Bailey Company incorporated as Ascrete, Inc.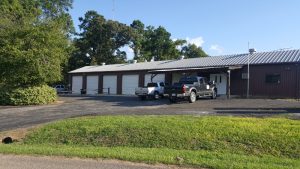 In 1979, Ascrete, Inc. joined the Houston Asphalt Pavers Association, and Glenn Bailey served as various officer positions, including president in 1986. In 1982, Wendell Bailey, Glenn's brother, founded Ascrete of Houston, a separate company, to concentrate on the commercial market in the Houston area during the hard times of the recession. Meanwhile, Ascrete, Inc. concentrated on military, government services agencies, gasoline terminals, and bonded public paving projects. Both companies not only survived, but did quite well and merged in 1992, with Wendell Bailey in charge of sales for Ascrete, Inc. until his retirement. Wendell's son Wade worked for Ascrete, Inc. and left to found Lone Star Sealcoat and Supply. Glenn's son Ben currently serves as the company's Vice President.
Since the beginning in 1970, Ascrete, Inc. has been one of the premier paving maintenance contractors in the Houston area. Our experience in the paving industry has given us an in-depth knowledge and solution for almost all paving problems. We take pride in our quality, guaranteed workmanship.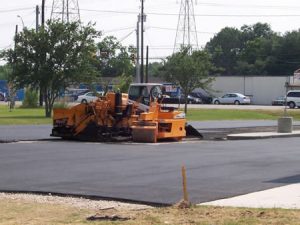 Ascrete, Inc. specializes in asphalt overlays, asphalt repairs, asphalt seal coating, concrete repairs, and parking lot striping. We have over 300 customers in the Greater Houston area. Our customers include school districts, fast food restaurants, commercial properties, and general contractors. We are a flexible company. We try to operate at hours that are the least detrimental to your customers, tenants or residents. Once we start a job, we do not leave until the work is done, and completed in the shortest time possible. References are given upon request. Our service area extends approximately 100 miles from Houston, Texas.
Over the last 46 plus years, Ascrete, Inc. has always put forth its best effort to offer a quality and presentable product to its customers in over 10,000 different job locations. If you would like to see firsthand the quality of our work, and you are in the Houston area, give us a call, or send us an email. We will send you a list of completed jobs or work in progress near your location.
Ascrete, Inc. is fully insured and can furnish payment and performance bonds for those jobs that require bonding. We Have an A+ rating with the Houston Better Business Bureau.
For all your pavement needs, please give us a call at 281-931-1622.